VILLAMARTIN GOLFCOURSE
Villamartin: 18 holes, par 72,6132 metres.
Tel: (+34) 96 676 50 51
Fax: (+34) 96 676 51 58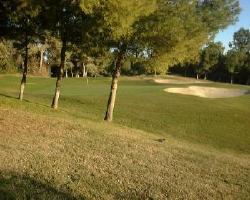 Villamartin Golf Course is easy to find being located on the left hand side as you drive into Villamartin.
Or you could walk to the course.From villa,walk down the street,at bottom you will see a gate onto the course. Upon walking through the gate,you will see 17th green in front of you,follow path straight ahead and you will within a minute come to 18th tee. Walk past 18th tee and you will come onto a concrete roadway,walk the length of the 18th hole and you will emerge into the clubhouse area once you walk past 18th green. Walking it from the villa should take you no more than 10 minutes.
There are two other major courses within a 5 minute drive at Las Ramblas and Campoamor
---
LAS RAMBLAS GOLFCOURSE
Las Ramblas: 18 holes, par 72,5770 metres.
Tel: (+34) 96 532 20 11
Fax: (+34) 96 532 21 59
To get to Las Ramblas Golf Course from your villa, drive down the hill, through the S bend, turn left at the junction, and then first right, proceed to end of road and you will see a square arch, drive through and turn left. Proceed along this road passing new Mercadona Supermarket on your right. At roundabout, turn left, proceed along this road until you come to a bend in the road, follow the bend to the left, as you come out of the bend, there is an unmarked turn to the right. Take this turning which will lead you into the golf club.
---
CAMPOAMOR GOLFCOURSE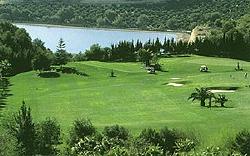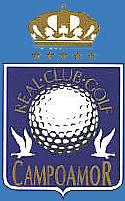 Campoamor: 18 holes, par 71,5830 metres.
Tel: (+34) 96 532 13 66
Fax: (+34) 96 532 24 54
Follow directions as for Las Ramblas, the entrance is off to the right just before the entrance to Las Ramblas.
---
OTHER ATTRACTIONS